Upcoming: CLIMAS Climate & Society Fellows Event - Nov 14, 2014
Monday, November 10, 2014
Outreach & Research Assistant
After a year of research, The Climate Assessment for the Southwest's first Climate and Society Fellows will present the results of their work on Friday, November 14, from 11 a.m. – 12:30 p.m., in room 531 of the Marshall Building.
The Climate & Society Graduate Fellows Program supports currently enrolled University of Arizona graduate students. The fellows are given $5,000 and a year to work on a specific project of their choice. While their work must be focused around climate research and decision making, they can come from any degree-granting program.
This program began with the need for an engaged subset of students interested in use inspired science.
"We have been trying for about 5 years to build a cohort or group of students who are interested in climate and society interactions, as well as learning about the way CLIMAS operates in between academia and stakeholders," said Gigi Owen, an assistant staff scientist for CLIMAS. "There is a growing body of literature and group of people doing engaged climate research and we wanted to have a hand in training students in this type of work."
The Principle Investigators of CLIMAS have had graduate students helping with their own projects for several years. "That is like the bread and butter of CLIMAS," said Owen. However, that position is more like a job and sometimes students are not fully engrossed by the research.
While graduate students still work with CLIMAS researchers, "we thought if students were paid to conduct their own research, rather than someone else's, they would be more excited," said Owen.
The fellowship also gives the students more freedom. While most of the CLIMAS projects take place in Arizona and New Mexico, the fellowship is open to conducting research anywhere in the world.
"It is expanding our geographical scope," said Owen "It is helping build that literature about engaged climate and society research, even though the research may be outside of CLIMAS' geographical sphere."
CLIMAS wants its fellows to start learning skills to communicate and work with others outside of academia. "It is one of the few fellowships that really drives that point," said Owen. "It gives you money to start that engagement process."
Four fellows will be presenting their work on Friday.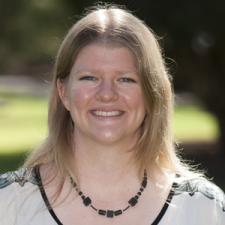 Rebecca Lybrand's research is on the connection between soils and climate in the Southwest and beyond. The goal is her project is to create two short films that document her research as a soil scientist across the Santa Catalina Mountains in Arizona. One film will use a "science message" and the other, a "science story."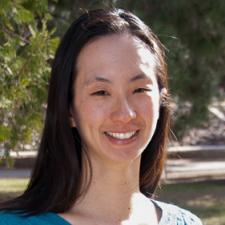 Ling- Yee Huang focused on achieving scientific literacy in the classroom. The project involves developing an integrated climate science and climate law curriculum for the James E. Rogers College of Law at the University of Arizona. The final curriculum will be a template than can be adapted for other law schools, practitioner, law makers and judiciary.
Chris Guiterman conducted use inspired research to guide tribal forest management. He worked with the Navajo Forestry Department foresters to address their needs. The study will provide an improved assessment of forest response to climate change that is vital to natural resource planning and management,
Sarah Truebe assessed speleothem sampling methods of paleoclimate research. The methods used to extract past climate information from speleotherms are destructive because sampling occurs along the growth axis. The final product will be a peer-reviewed methodology assessment, giving managers and scientists a place to start when wanting to sample in a more conservation-friendly way.